Want to stand out as a speaker? Getting certified as a virtual speaker adds an extra dash of credibility to your speaker profile.
Getting certified can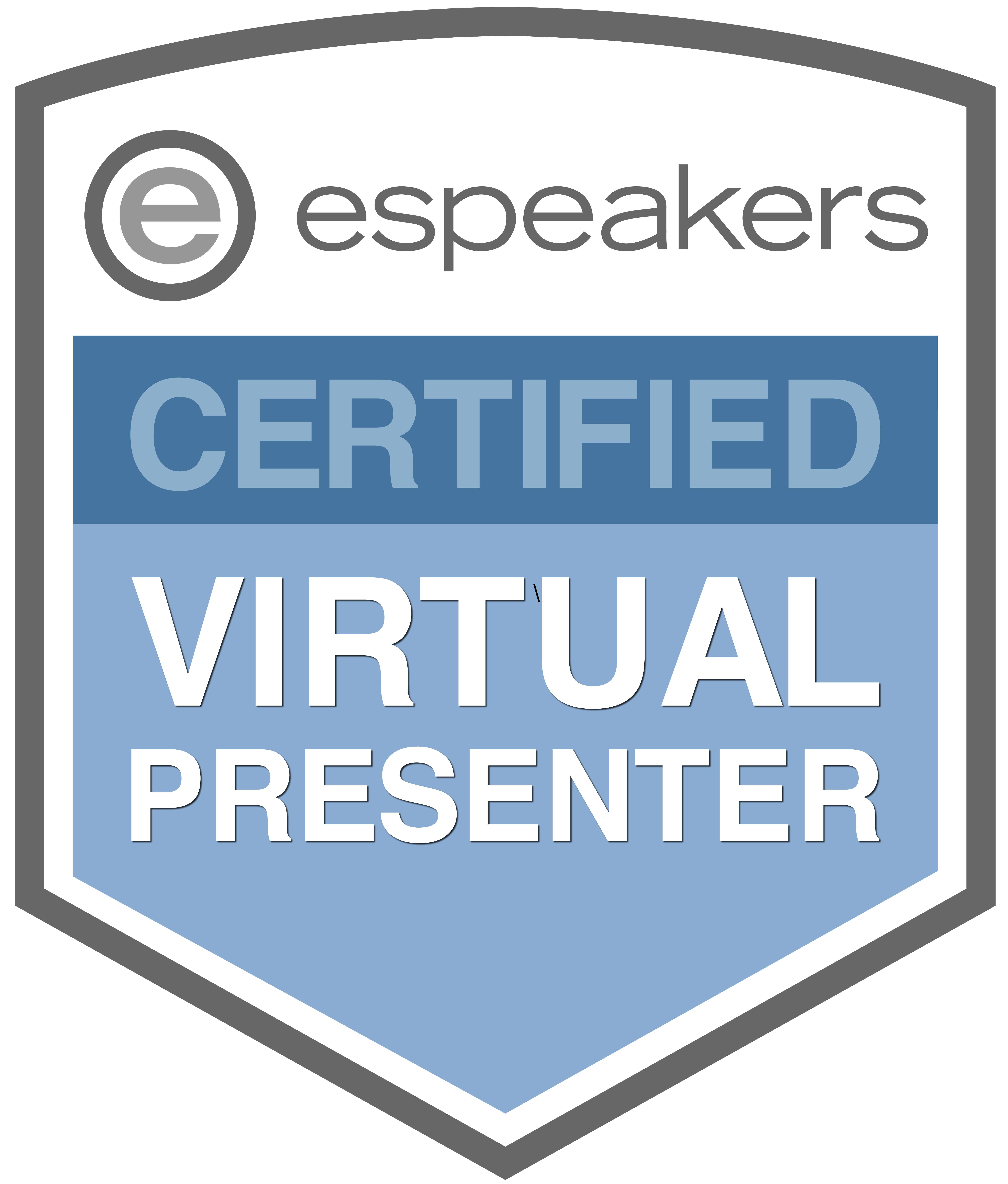 be accomplished in a few steps.



Schedule a certification test time
To become certified as a virtual speaker, you will need to schedule a certification appointment.

Certification Fee

The certification fee for MLCT members is $49 USD.
What to expect for the certification test

The certification test will cover the following required questions:

Does the speaker have any camera or microphone issues not worked out in the first 60 seconds?

Is the video background free from distractions and professional in appearance? It is okay to be in a home as long as it looks professional.

Is the presenter's face the dominant feature on the screen and easily seen against the background?

Is the presenter's face well-lit and easy to see?

Is the speaker audible and easy to understand?

Are there background distractions such as crying, washing machines, construction sounds, etc.?

In simulating a network break recovery, did the presenter quit the meeting session and reconnect in 60 seconds?

Was the speaker's broadcast computer connected to the internet through a wired or wireless connection?


To receive a virtual certification badge, all required tests must be passed.

The following optional items are self-reported:

Good use of visual aids.

Improved mic usage such as a lav, headset, or other dedicated mics.

Tested daytime lighting.

Well-lit room for nighttime testing.

Usage of audience Q&A or chat during the presentation.

Usage of polls and questions during the presentation.

Breakout room usage.

Backup internet access.

Certification Badge

Once you are approved as a certified virtual speaker, you will receive a virtual certified badge like this:

You can display this badge on your website and other marketing materials. The certification is good for 3 years, after which you must certify again to continue displaying the badge.

Once certified, your eSpeakers profile will automatically gain the badge.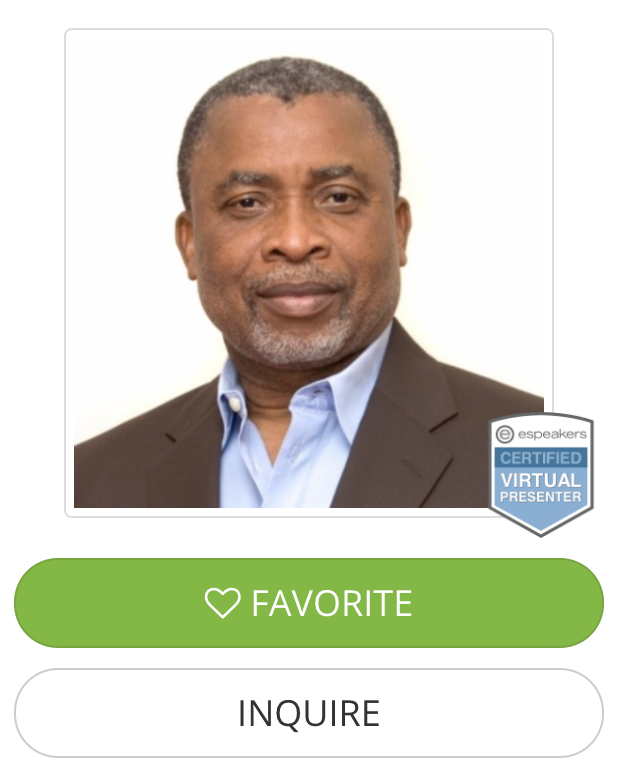 Wherever it is displayed, clicking on your Certified Virtual Presenter badge will take the visitor to your certification report, where they can see the details of your certification.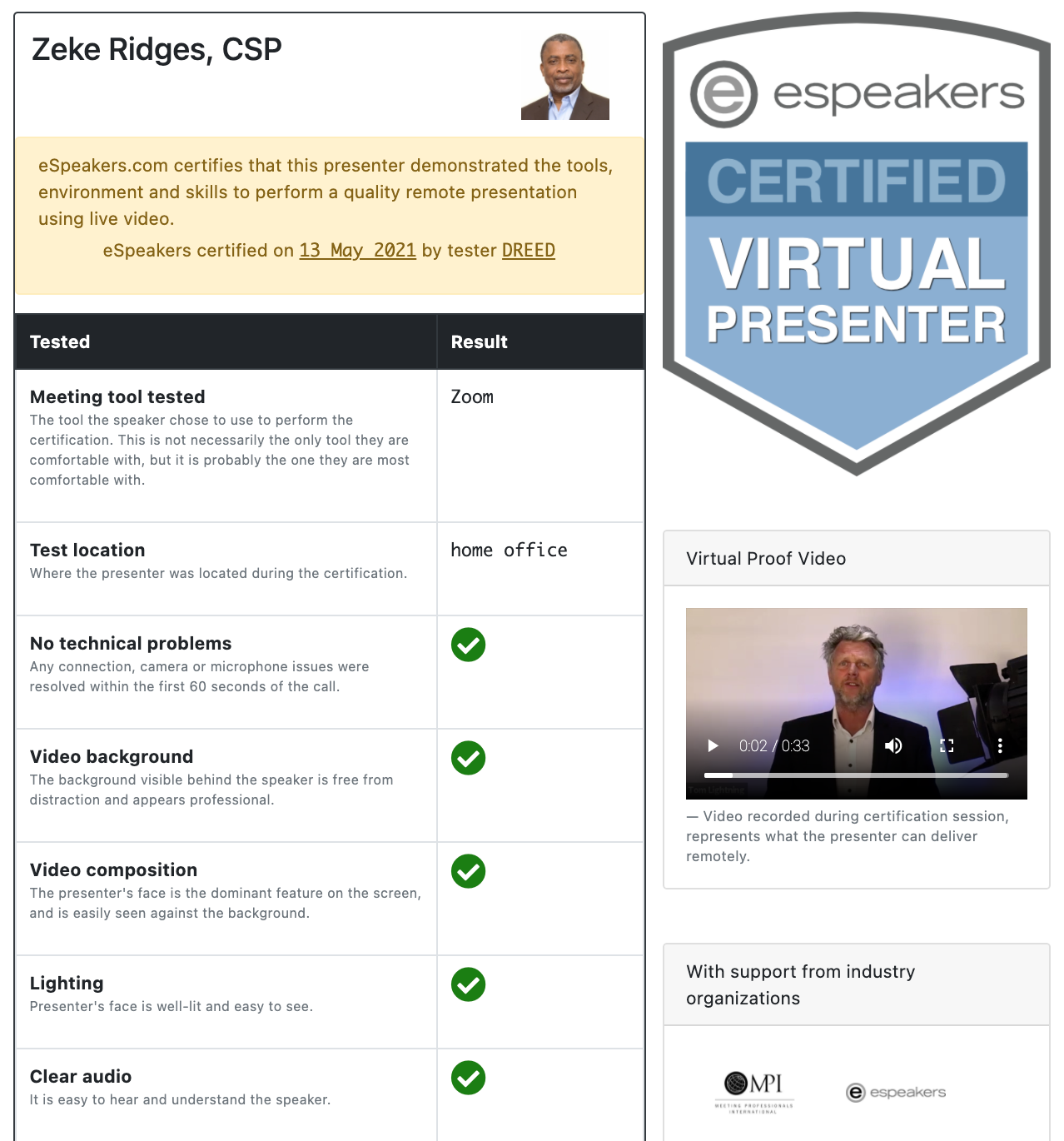 We look forward to helping you get started as a Certified Virtual Presenter.