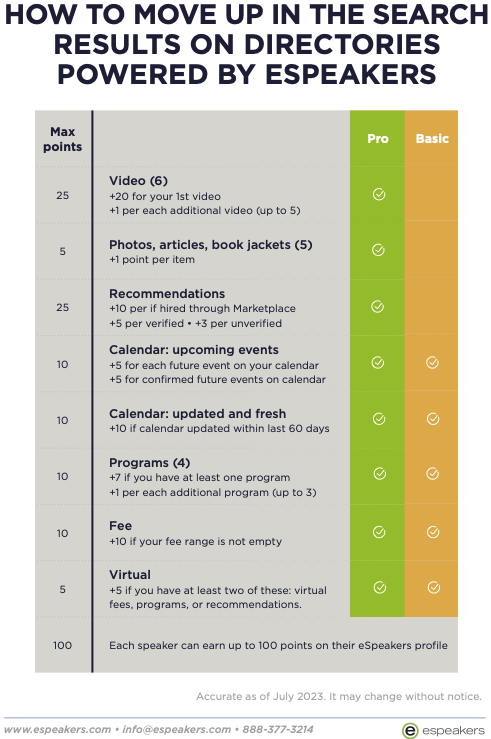 May change without notice. Other factors not listed may be used in computing the ranking score.

In the case of a tie, the speaker whose eSpeakers account was established first wins. Additional points are also awarded for speakers who are hired through Marketplace, complete the job, and receive a positive review from the buyer. All of the 100-point scores in a particular search result are shuffled at the top.

Some eSpeakers-powered directories (generally associations) choose to display results in alphabetical order; in these cases, the eSEO score is ignored.

Some of the items listed above require a PRO level account. You can
upgrade now
to take advantage of every possible point.

Why Did My Score Just Go Down?

If you noticed your eSEO ranking go down unexpectedly, the cause is likely your calendar. Make sure that:

Your calendar has been updated by adding or changing some event in the last 60 days

Your calendar has at least 3 confirmed events in the future